Well, another year of MIPIM has begun, and we have already had some fantastic presentations, debates, and discussions in the Manchester Pavilion. After the unfortunate closure of our usual space, we officially launched the Manchester at MIPIM to a packed reception last night in the Hotel Barriere Le Majestic. Here the Partnership came together to be welcomed by Sir Richard Leese, Leader of Manchester City Council, Steve Rotheram, Metro Mayor for Liverpool, and Professor Greg Clark CBE.
Our first breakfast session moderated by Professor Greg Clark CBE saw representatives from Manchester, Lisbon, Belfast, Barcelona and Stockholm discuss 'Technology Enabled Cities: What Next'. This session looked at a number of interesting points, with Miguel Pinto Luz, Deputy Mayor, Cascais Municipality, Lisbon City Council, discussing their use of participatory budgeting in the city, and how this has benefited the Council. Sir Richard Leese focused on identifying the needs of the individual and the building technologies that support the citizens and communities.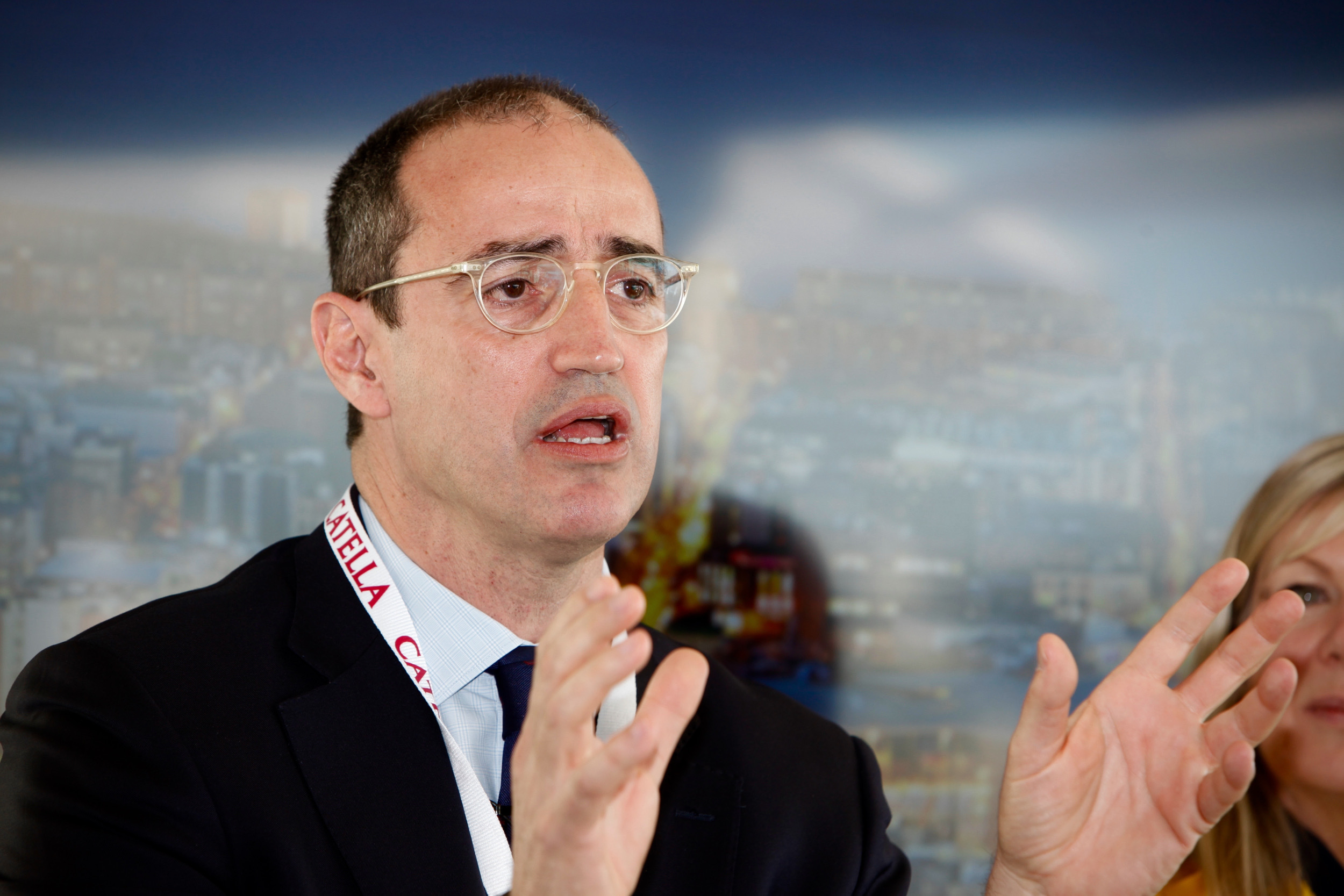 Suzanne Wylie, Chief Executive of Belfast City Council, discussed how the city is now the second-fastest knowledge economy in the UK, and how they are harnessing super fast internet connection to the US to entice big data hungry companies into the city. With Simon Bedford, Partner Cities Advisory at Deloitte, conversation turned to how technology would help all citizens to connect and co-create and ensure everybody can be involved in decision-making. Finally, the panel discussed a number of questions from the audience, including picking up on the point of Antoni Vives, Former Deputy Mayor of Barcelona City Council, on how to engage the younger demographic - who are 'braver' and 'have more imagination' - in innovation.
Our second session 'Citylabs: A World-Leading Digital and Precision Medicine Hub' was introduced by Sir Richard Leese, Leader of Manchester City Council. Within this session, Tom Renn, Managing Director for Manchester Science Partnerships, outlined the unique position of Manchester having Europe's only devolved healthcare system, and how the cluster of innovative commercial, clinical, and academic services along The Corridor is helping to create a blueprint in the sector that other cities are trying to emulate. Within the session, Tom Renn announced that they have been awarded an £18.5million loan from Evergreen 2 for the development of Citylabs 2.0, which will start on site this year.
'The Power of Partnerships: Salford's Smart New Neighbourhood' was our final stand session of the morning, and brought together key players in the creation of Salford's newest neighbourhood 'Salford Crescent'. Paul Dennett, Mayor for Salford delivered an inspiring speech, describing the city as a hub of culture, art and entertainment, as well as a place where they put the people, the culture, and the communities at the heart of regeneration. Phil Cusack, Committee Member of the University of Salford; Shelagh McNerney, Head of Development of Salford City Council; and Iain Jenkinson of The North West Evergreen Fund discussed the partnership that has brought Salford Crescent about, and the new opportunities that has presented. Finally, Jon Matthews, Director at 5plus Architects outlined how they are understanding the soul of Salford, as well as the historical context and heritage assets that will help them create a great place to live, with a focus on the quality of the public realm.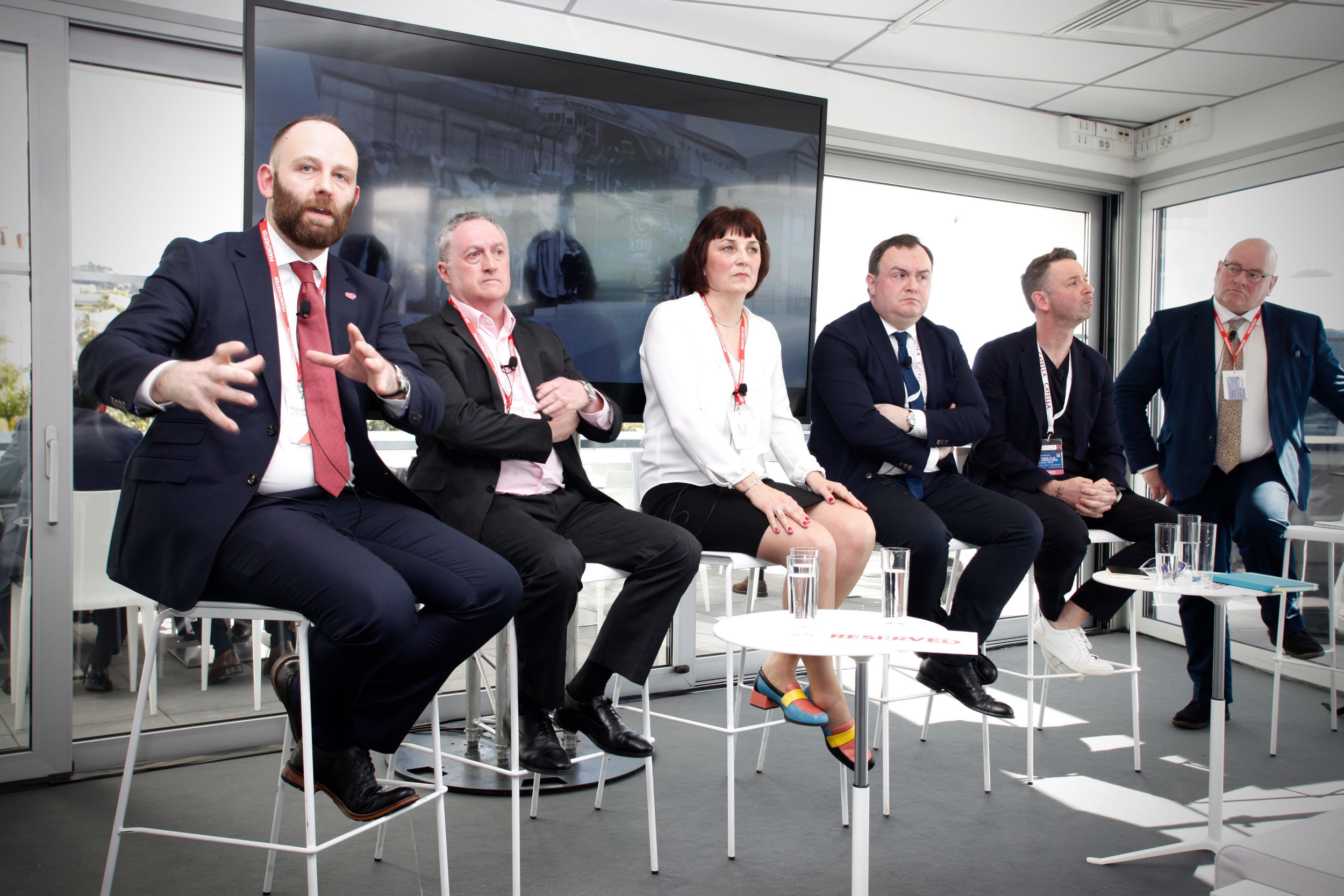 After some well-earned lunch, representatives from Manchester, Leeds, Liverpool, Newcastle, and Sheffield discussed 'Northern Lifestyle' in the Manchester Pavilion. The session, featuring Deborah McLaughlin and sponsored by Capita Real Estate and Infrastructure, had a huge focus on the collaboration between northern cities, and Sir Richard Leese outlined how the Northern Powerhouse collectively has a population of 10 million people, competing with any global city. The Northern Powerhouse is not about losing individual identities though, rather as Steve Rotheram, Metro Mayor for Liverpool City Region put it, it's about 'speaking with a clear voice, but with many accents'.
Lynda Shillaw, Chief Executive of MAG Property presented Airport City Manchester: Embracing a Changing Future. Beginning with an overview of the past 5 years, it's clear to see just how far Airport City has progressed, with capital interest in the site that is truly global. Going forward, Airport City is looking to connect more with the community with a recently launched CSR strategy on how to achieve this integration.
'Northern Tech Powerhouse: What Makes Manchester a Driving Force?' saw some of Manchester's leading tech-first companies, including Manchester Science Partnerships, Social Chain, OBI Property, Cisco, and AO.com, discuss Manchester's burgeoning tech industry. Moderated by Katie Gallagher, Managing Director of Manchester Digital, the session touched on a range of points, with Tom Renn, Managing Director of MSP outlining 4 key drivers in the technology industry; 'a culture of innovation, a great talent base, an attractive cost-base, and maturity'. Both Adam Warne, Group IT Director for AO.com, and Mike Blake-Crawford, Strategy Director at Social Chain discussed why Manchester has been key to their incredible growth. Nick Chrissos, Director of Innovation - Europe at Cisco Systems ran through some of the fantastic projects currently underway by Mi-IDEA and the CityVerve initiatives, and finished by saying 'Manchester is a city that people like to live in, which is crucial. Its a place that has the right culture'.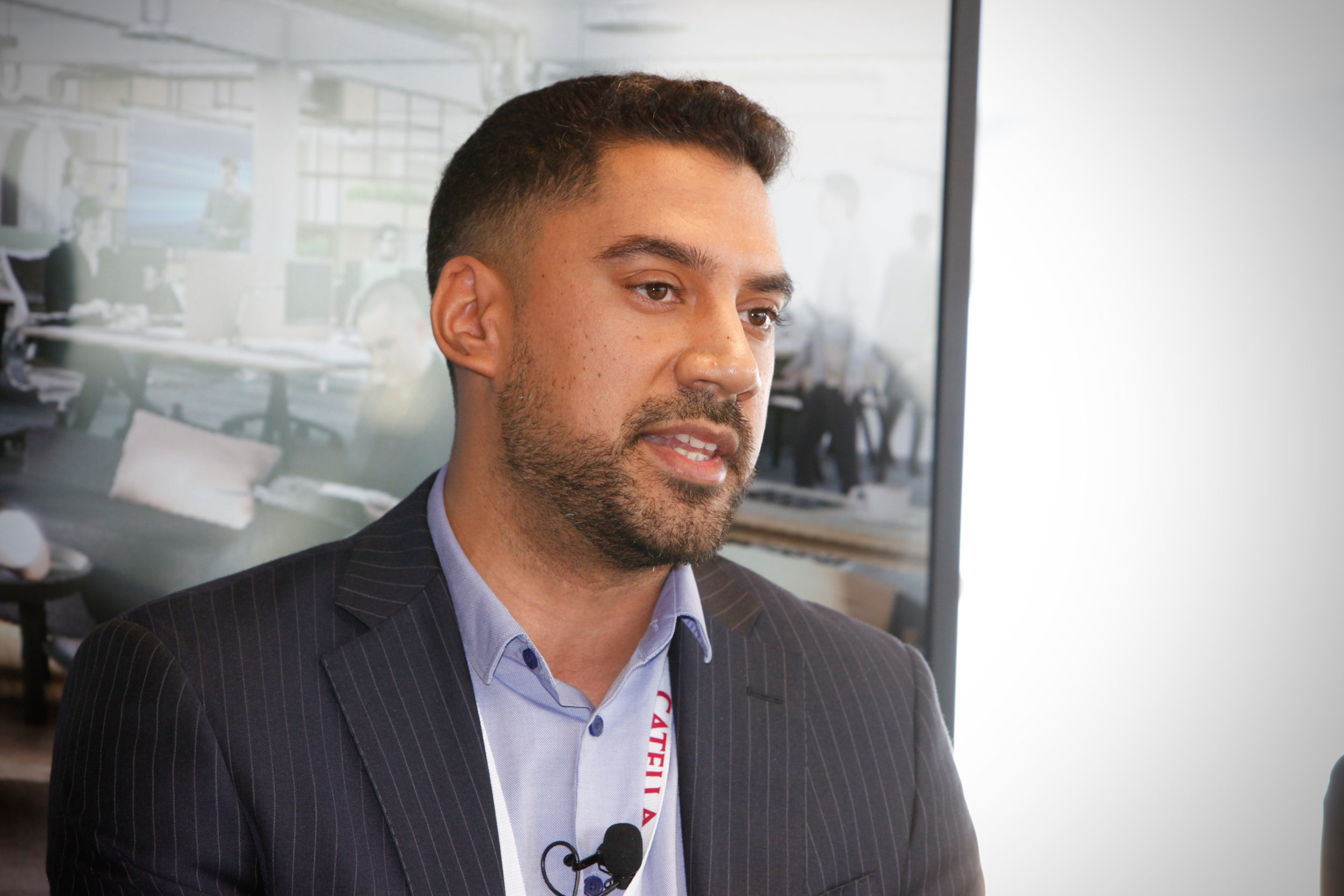 Our final session of the day, 'Devolution, Diversity & Decision-Making' saw a panel consisting of Joanne Roney, Chief Executive of Manchester City Council; Deborah Cadman, Chief Executive of West Midlands Combined Authority; Charmaine O'Connor, Chief Executive of P.P. O'Connor; Katie Kopec, International Strategic Development Director at JLL; and Theresa Grant, Chief Executive of Trafford Council. The session focused on the vital ingredients for a fair and equal society, and what needs to be done in the property industry. Key themes included the mentoring and coaching of women, as well as inspiring women to enter the property industry. Joanne Roney discussed the importance of women leaders in promoting the right style of leadership in order to inspire young women.
That's all for today, hopefully you have enjoyed watching and participating in our exciting events today. You can find out all of the stand sessions taking place at the Manchester Pavilion tomorrow here, and we look forward to welcoming you tomorrow to the Manchester Pavilion, located in the VIP Club, Level 3, Palais des Festivals.